@Wit's End will be a first of its kind resource for parents whose child suffers from a mental illness. Connecting parents who are desperate to help their child, but are frustrated by how hard it is to find appropriate help and information.
When I explain to people my vision for @Wit's End, I get two reactions. Mental illness professionals can not believe something like it doesn't already exist. When I tell parents who have kids like mine, their eyes widen with the look of hope – and then they plead with me, "Start it soon Tricia! We need it now!"  
That's when I know I am doing the right thing, although frequently I feel a little bit over my head.
Here is my concept –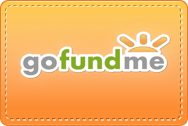 Currently @Wit's End is solely funded by the founder's credit cards, the energy of more than a dozen volunteers across the country and the hopes of millions of parents. Funds raised will go toward finding a programmer who can bring the final product to life, and other less glamorous things like incorporation fees and registration fees for the 2015 National Alliance of Mental Illness Conference where we hope to spread the word. Please note: donations are not deductible.