@Wit's End is a big idea that started with one mother who has been at her wit's end on many an occasion. A team of highly educated and talented volunteers from across the country have been working diligently to make @Wits End a reality.  We found this amazing team of volunteers through a stellar organization called Catchafire. Without them, @Wit's End would still be just a a really good idea and not the reality it is quickly becoming. Check out Catchafire, you will be glad you did.
There is still much to be done and we need volunteers, investors, cheerleaders, word-spreaders, advisors and some world-class programmers. Interested? Get in touch!
Team @Wit's End
Product Plan: Heather Kugelmass, M.A., PhD Candidate Princeton University and Charles Rathkopf, PhD, National Science Foundation Postdoctoral Fellow, Brian So, PhD Candidate, Princeton University
Market Analysis: Andreas Ferstad, MBA, London School of Economics, GLG,
Financial Forecasting : Ben Simonds, BlackRock, Associate,
Parental Survey: Elizabeth Tompkins, MA, Uppsalla University, Ashoka,
Social Media Plan: Rachel West MSW, The Political Social Worker
Infographic: Nicholas Bloom, PhD candidate, Duke University
Website Audit & WordPress Development: Heather Hogan, Web Strategy Consultant
Logo: Rick Kilby, award winning author and graphic designer, Kilby Creative
Copywriting: Kimiko Martinez, Communications Manager, Natural Resource Defense Council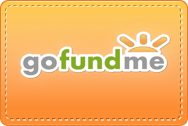 Currently @Wit's End is solely funded by the founder's credit cards, the energy of more than a dozen volunteers across the country and the hopes of millions of parents. The site is still in its infancy and we need the support from people who care about this cause. Donate in honor of a child or parent you know is struggling with this issue. There are 4,000,000 parents just like me in this country, we will all be grateful.