Mental Health Resources Parental Survey
Along with a professional data analyst, We have created an online survey to determine if
a) parents and loved ones struggle the way I do finding appropriate resources an
b) if a site like @Wit's End would serve their needs.
Please take 3 minutes and let your voice be heard.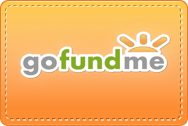 Currently @Wit's End is solely funded by the founder's credit cards, the energy of more than a dozen volunteers across the country and the hopes of millions of parents. The site is still in its infancy and we need the support from people who care about this cause. Donate in honor of a child or parent you know is struggling with this issue. There are 4,000,000 parents just like me in this country, we will all be grateful.Please note: donations are not currently tax deductible.